Nearly a month
Holy crap. I can't believe that I haven't been here in nearly a month. So sorry to my regular readers... both of you.
I have written a complete re-cap of what has happened since I last posted - and yes, it's a lot of crap. I have to go back over it to make sure that I said things properly and didn't say anything that I shouldn't have. I also have a few things to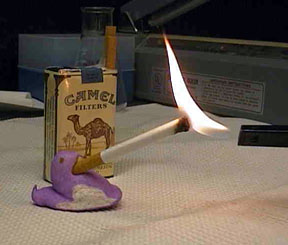 add. Expect that up sometime tomorrow afternoon.
In any event, Happy Easter everyone! Enjoy the most important day in mankind's history by celebrating with eggs, "bunnies" and stale marshmallow peeps." Ug.
Oh, btw, click on the picture and see the effects of smoking and drinking on peeps as well as endurance tests of extreme heat, cold and a pressurized environment. Happy Easter!