5's
I just called up the company that services our "Electonic Message Center" or electronic sign for the radio station. They put me on hold while I was transferred to their tech support. While on hold I didn't get that boring-ass music, but instead U2's "Where The Streets Have No Name." I was a little upset when someone answered, I didn't get to hear the end of the song. Why can't more companies be this cool?
U2 is by far one of the best bands in the world. And we all know about Bono's efforts to better the world - none of them are only on one side of the political aisle, at least that I know of.
But, here is the top 5 rock bands in all of history:
1. The Who
2. The Rolling Stones
3. U2
4. Metallica
5. Collective Soul
Other notable mentions: Linkin Park, The Offspring, Green Day, Nirvana, Boston, Van Halen (Hagar days ONLY) and DC Talk.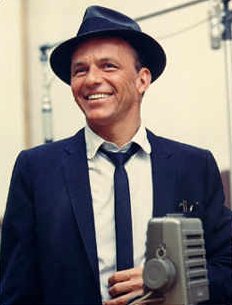 Old Crap:
1.) Frank Sinatra
2.) Ray Charles
3.) The OJays
4.) The Beach Boys
5.) The Monkeys.
Rap:
1.) Run DMC
2.) Jay-Z
3.) Tone Loc
4.) Outkast
5.) The Black Eyed Peas
Country:
1.) Johnny Cash
2.) Willie Nelson
3.) Hank Williams Jr.
4.) Toby Keith
5.) Waylon Jennings
Christian:
1.) DC Talk
2.) Jars Of Clay
3.) Steven Curtis Chapman
4.) The Newsboys
5.) Audio Adrenaline
Wow, didn't expect this to become a listing of the greatest artists in each category, but guess It did. And these only reflect what I feel right now. I might have forgotten someone that needs to be on this list.