Inside Week 3
I'm writing this on Friday afternoon as I watch Inside The NFL.
That show was
originally
on HBO, but this season was moved to Showtime. This worked out well for me because I get Showtime free for 6 months. What didn't work out is that some of t
he key members of the show stayed with HBO.
Bob
Costas
was replaced by Warren
Sapp
. Dan
Marino
was replaced by Phil Simms. I'm not happy. Phil Simms is an angry little man. Dan
Marino
was so mellow, you would swear he hung out with current Dolphins player Ricky Williams. Simms is constantly looking for a fight and this week took a call "personally." Really? A ref messes up and you feel violated like a parking meter?
And Warren
Sapp
. Why? Warren
Sapp
behaves like a 7-year-old with social developmental issues. And my
apologies
to any 7-year-
olds
with social developmental issues for being compared to Warren
Sapp
. What an idiot. I don't use that term for lack of creativity, but instead because he embodies all that "idiot"
truly
stands for.
J.B. used to be the quiet anchor on Fox's morning zoo of a
pre
-game show, but now is being drawn in to all of the bickering and talk-over caused by
Tweedle
Dee and
Tweedle
Dumb. I thought that he had more restraint, but I guess not.
I used to be annoyed by Chris
Collinsworth
, but now he is the best part of the show. He is the
closest
to sane, which is a very concerning turn of events that I hope is not a parallel of today's society.
The previous show had discussions over calls and rules and nit-picked the previous week's
games a bit. However, in the case of disagreement everyone remained respectful. In the new version,
Sapp
is focusing on not drooling that much while making awful
comparisons
and Simms is close to running someone over with a Hummer. I'm not even sure if it matters who.
Bring back
Costas
. Everyone loves Bobby. He reminds us all of that innocent 10-year-old boy in a suit from
someone's
wedding. (You wanted to pinch his cheeks in
Bejing
, didn't ya?)
Well, on to this week's picks: (Last week wasn't that good. Hopefully this week will be better for me.)
ATL
over KC (This should be a tight game. Yet, no one will watch.)
BUFF over OAK
MIN over CAR (MIN is due. Make this my first upset.)
WAS over AZ
CHI over TB (Of course.)
TEN over
HOU
(TEN has stepped up it's game this year. Who knew?)
NE over MIA (I still have my doubts about a Brady-less NE, but I'm not about to pick MIA!)
NYG over CIN (Should be a good match.)
DEN over NO (I was talking with my friend Chad about DEN this week. They are constantly a formidable opponent, yet they don't get a great deal of press about it. I will make 'em an upset this week even though I doubt Ed will be calling the game.)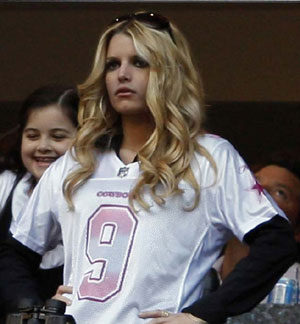 SEA over STL
SF over DET
JAX over IND (Yes. I have IND going 1-2 by the end of the day.)
CLE over BAL (Another upset.)
PIT over PHI
DAL over GB (GREAT Sunday night game! GO BIG D!!!)
SD over NYJ (Have we started the lousy Monday Night Football schedule already? So soon this year? Who cares about this game?!)
There ya have it. Assume that only half of those are correct - can you choose the right half before kick-off? Good luck!!!